Stockholm events and entertainment
In Stockholm, there is always something going on. Here you can see a bit of what is going on.

In a big city like Stockholm, there is something for everyone. Go to a concert, dress up and see an opera, going to the movies, eat at a nice restaurant, see a musical, watch a football game or other sporting events and much much more. Here we list a little bit of everything that happens.

Tip!
If you have not had time to plan something before you get to town, just visit the Stockholm Tourist Office. They know everything, here you can get info about museums, buy tickets to theaters, boat tours and get a map, etc. You´ll find the tourist office in the city in Kulturhuset Stadsteatern at Sergels Torg 3.

It's always time for entertainment in Stockholm. Look who´s coming to visit: Ed Sheeran, Katy Perry, Harry Styles, Lady Gaga and many more. Have fun.


Harry Styles
Globen, March 18, 2018
Do not miss to see Harry Styles from One Direction in Stockholm in March 2018.

Harry Styles tickets »
Ed Sheeran
Friends Arena 14 July 2018
One of the world's most popular artist is now coming to Sweden, in the summer of 2018. He will take the stage in both Stockholm and Gothenburg.

Ed Sheeran tickets »
Katy Perry
Globen, June 10, 2018
Do not miss to see Kate Perry that will come to Stockholm Summer 2018.

Katy Perry tickets »
The best Hotel Package in Stockholm!
The Stockholm Pass is included in the Stockholm Package
During your stay you are able to use the Stockholm Pass that is included in your hotel booking. The card is filled with free entrances to attractions and sightseeing. This is very priceworthy because you do not have to buy single tickets to the attractions you like to visit, just show the card. Below you see a few of everything that is included in the card:
The Vasa Museum
Birka
Viking town
Royal Palace
Gröna Lund
Boat Sightseeing
Bus
Sightseeing
Hop-on/hop-off
bus & boat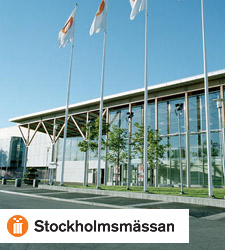 Exhibitions in Stockholm - Stockholmsmässan

Time to go on a fair!
Stockholmsmässan offers lots of different fairs during the year. Here is selection of fairs for the color and shape interested, construction, finance, children, students, entrepreneurs and photo enthusiasts. We list some of the fairs you can attend in Stockholm.

17-18 Feb 2018: Bröllopsfeber
3-11 Mar 2018: Allt för sjön
9-11 Mar 2018:Fotomässan
3-11 Mar 2018: Malt, Mat & Destillat
16-17 Maj 2018: Stockholm Seniordagar
16-17 Maj 2018: SM i Ung Företagsamhet

To Stockholmsmässan website »

Jill Johnson - That´s life
China Teatern 5 apr - 5 may 2018
After Jill's success show in Gothenburg during the fall of 2017 she goes on a tour and comes to Stockholm in April.

Jill Johnson tickets »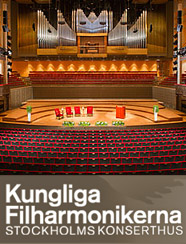 Stockholm Concert Hall

Below we list some of the artists who will visit the Stockholm Concert Hall.



Deborah Brown och Bobby Watson – 23 feb 2018
Beethovens nionde symfoni - 24 feb 2018
Salif Keita - 11 mar 2018
Göteborgs symfoniker - 14 mar 2018
Schumanns vårsymfoni - 18 apr 2018
Orphei drängar - 21 apr 2018
Miah Persson - 25 apr 2018
Elias String Quartet - 28 apr 2018
Stockholm Chamber Brass - 6 maj 2018


More information and tickets - Stockholm Concert Hall website »
Popular events in Stockholm!
Buy tickets to Stockholm arenas:
Tickets for concerts and events in Stockholm can be found here:
Tickets to entertainment in Stockholm »