Stockholm events and entertainment



In Stockholm, there is always something going on. Here you can see a bit of what you can choose to discover from concerts to sports.

In a big city like Stockholm, there is something for everyone. Go to a concert, dress up and see an opera, going to the movies, eat at a nice restaurant, see a musical, watch a football game or other sporting events and much much more. Here we list a little bit of everything that happens.


It's always time for entertainment in Stockholm. Have fun.



This page contains affiliate links from different partners.





Dr Hook
Cirkus 17 february 2019
Perhaps one of the world's most famous countrypop rock bands. They were formed in New Jersey in 1968. In 1972 they got the hit "Sylvias Mother" and they became a world famous band. Now they celebrate 50 years on stage with their new tour coming to Stockholm.

Dr Hook tickets »
Save money with the attraction card STOCKHOLM PASS

The card STOCKHOLM PASS
With a Stockholm Pass you save a lot of money on attractions and sightseeing. You pay a fixed price for the card that is valid for different days: 1, 2, 3 or 5 days. All entrance fees to the included attractions and sightseeing are included in the price. Just show the card to enter.
More info about the Stockholm Pass »
A bit of all that is included in the Stockholm Pass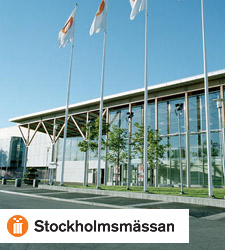 Exhibitions in Stockholm - Stockholmsmässan

Time to go on a fair!
Stockholmsmässan offers lots of different fairs during the year. Here is selection of fairs for the color and shape interested, construction, finance, children, students, entrepreneurs and photo enthusiasts. We list some of the fairs you can attend in Stockholm.

2-4 okt 2018: Seniormässan
11-14 okt 2018: Bak & Chokladfestivalen
13-14 okt 2018:Köpa hus utomlands
8-10 nov 2018: Eget företag
9-11 nov 2018: Allt för hälsan
17-18 nov 2018: Sci-Fi World

To Stockholmsmässan website »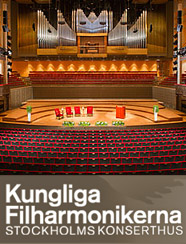 Stockholm Concert Hall

Below we list some of the artists who will visit the Stockholm Concert Hall.



Joshua Bell: 1 nov 2018
Music we Love: 9 nov 2018
Mozarts pianokonsert: 15 nov 2018
Lena Chamamyan: 1 dec 2018
Nobelprisutdelningen: 10 dec 2018
Barnens Julkonsert: 16 dec 2018
Konserthusets Julkonsert: 20 dec 2018
En glittrande Trettonhelg: 5 jan 2019
Nyårskonsert: 11 jan 2019


More information and tickets - Stockholm Concert Hall website »
Popular events in Stockholm!
Buy tickets to Stockholm arenas:
Tickets for concerts and events in Stockholm can be found here:
Tickets to entertainment in Stockholm »